Step 1: Measure Inside Edge to Inside Edge
You will need to determine what size hitch receiver you have. It should either be 2" wide or 1.25" wide. Measure the opening of the receiver like this: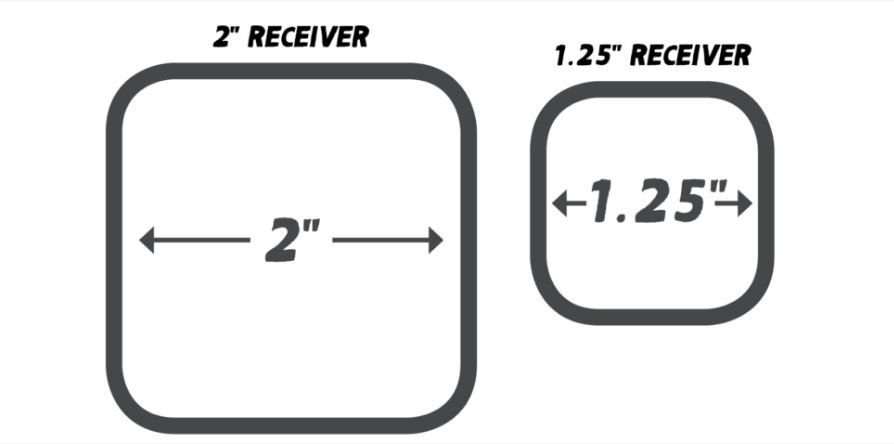 Step 2: Choose Rack Style
Hitch racks can be categorized into 2 different groups.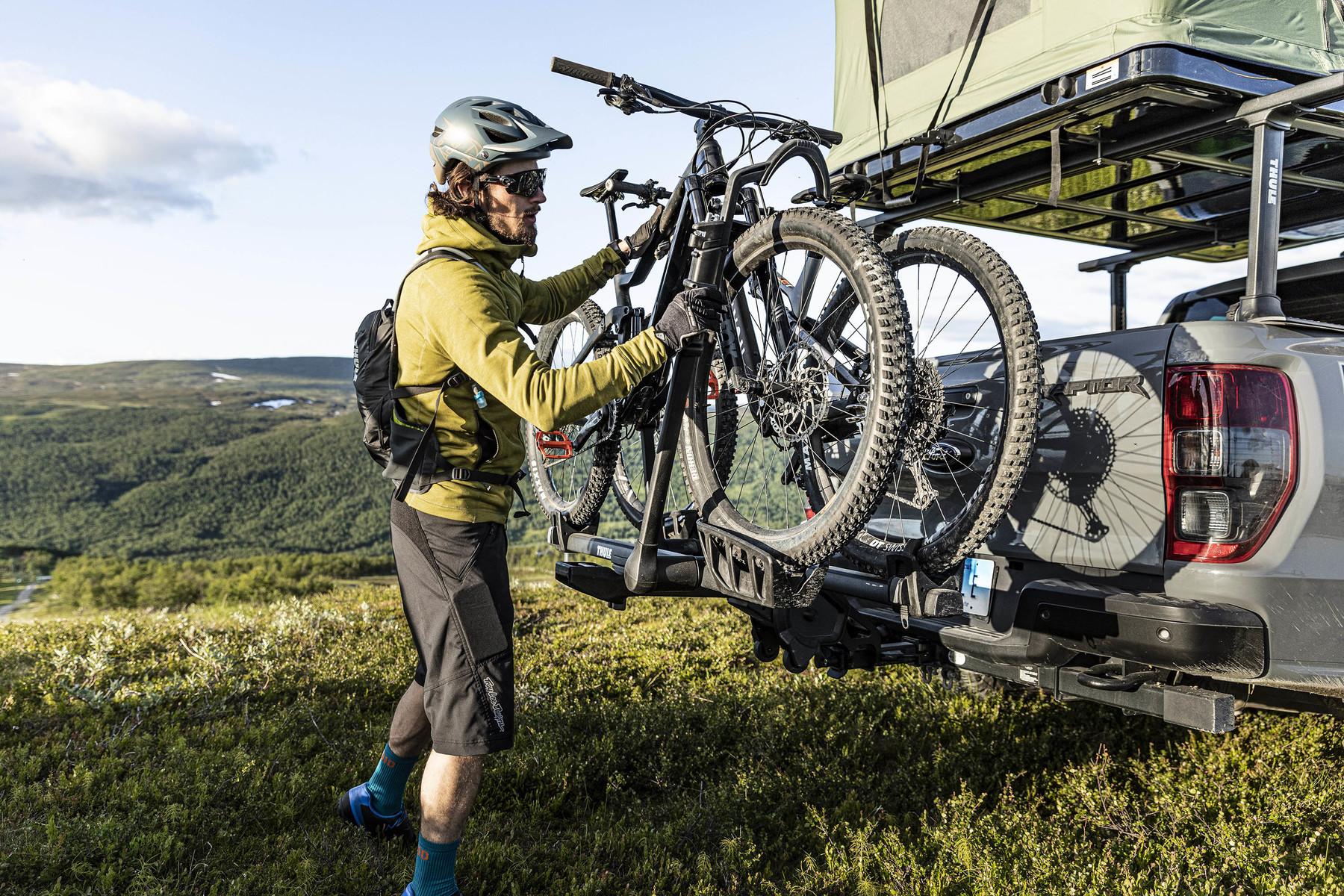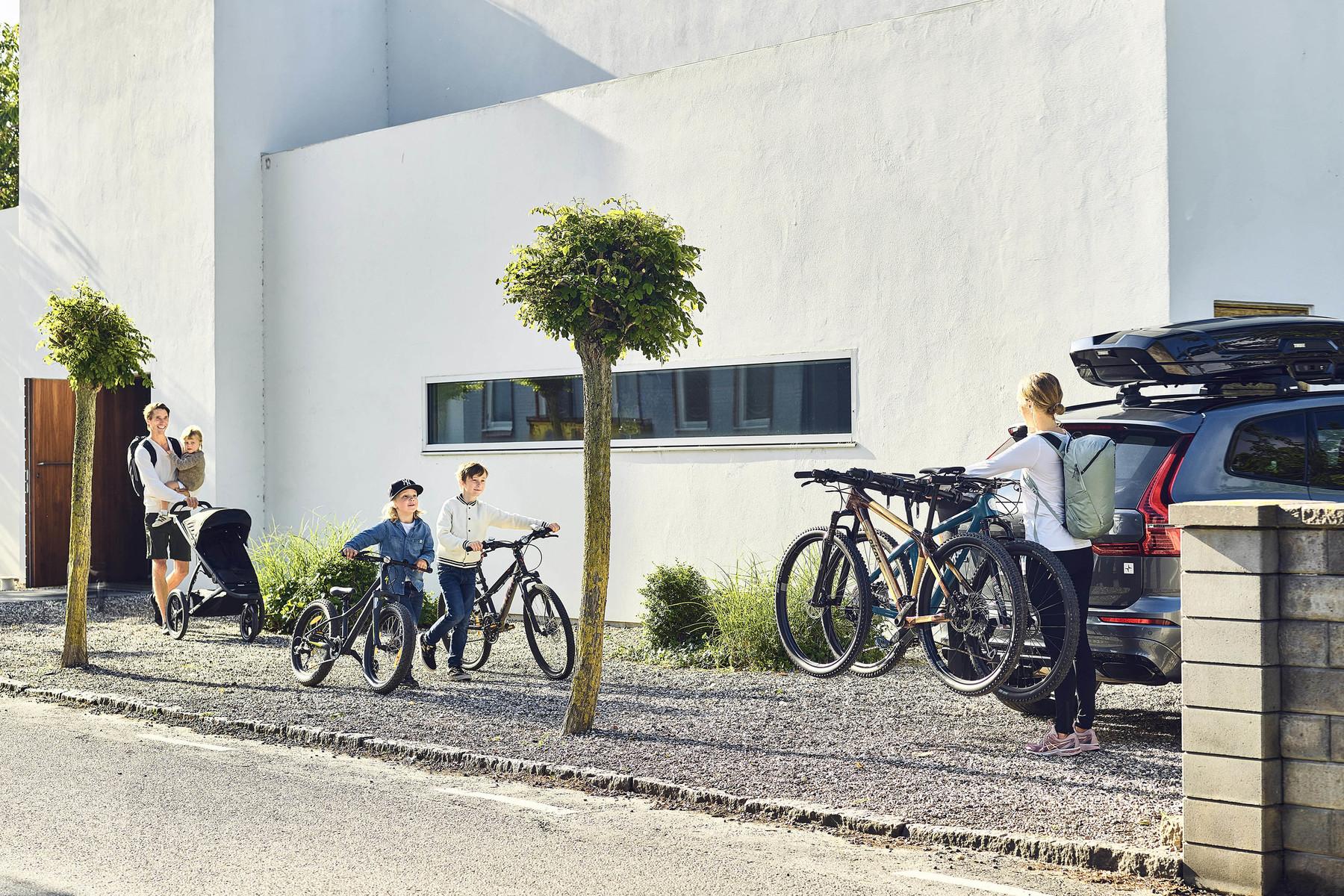 *Platform racks are typically easier to load. Hanging racks provide a better cost value.
1-4 bike carrying capacity
Minimal frame contact
Easier loading than hanging racks
Accommodates various bike styles 
Eliminates sway in transit
Choose how you'd like your bikes supported:
Wheel Clamps
Adjustability allows fitment of a variety of bike sizes or wheel sizes
No frame contact protecting the bike's finish
Better for bikes with suspension
Lower to the ground for easier loading
Best for:
Road bikes (click here for road bike staff pick)
Mountain bikes (click here for mountain bike staff pick)
Step-through bikes (click here for step-through bike staff pick)
Kids' bikes (click here for kids' bike staff pick)
Carbon-fiber frames (click here for carbon-fiber staff pick)
Suspension bikes (click here for suspension bike staff pick)
Fat tire bikes (click here for fat tire bike staff bike)
Frame Clamps
Hooks over the bike's crossbar
Best for:
eBikes (click here for eBike staff pick)
2. Hanging Bike Rack Details
2-6 bike carrying capacity
Support bike by the frame
Works best with standard-frame bikes
May require adaptor for step-through or kids' bikes (some kids' bikes may not fit at all)
Lower price than platform racks
Lighter weight than platform racks
Best for:
Standard-frame bikes where frame contact is not a consideration